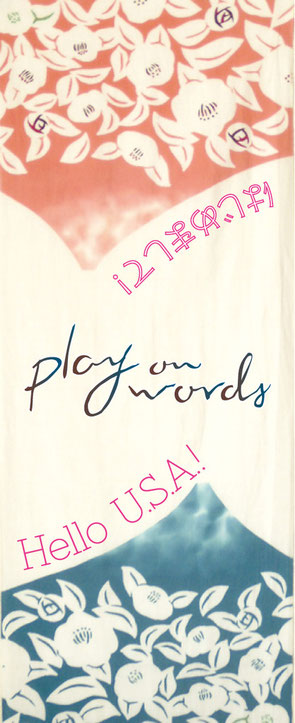 Hello there!
I am glad your visit to my website from Studio KotoKoto!
I am Fumiko Harada, designing Tenugui and Washi (Japanese paper) products for my brand "play on words".
I guess the term "tenugui" might be very new word for most of foreign customers.
So this could be an opportunity for you to know more about it  through their introduction!
Do you still think Tenugui is just a piece of cloth?
No...!
If you get to know more about it,
you will be attracted, for sure!!
アメリカ西海岸のSan Diegoをベースに、日本をはじめアメリカや北欧などの
良質な陶芸・木工作家の作品を扱っているweb store、Studio KotoKotoさんにて、
プレイオンワーズの手ぬぐいの取扱いが始まりました!
日本の文化、芸術、工芸に興味を持っているというアメリカのお客様に、「手ぬぐい」の
文化的側面も含めてご紹介いただいている、またとないこの機会。
使う/飾る両方の形でお楽しみいただけましたら何よりです!